Featured rooms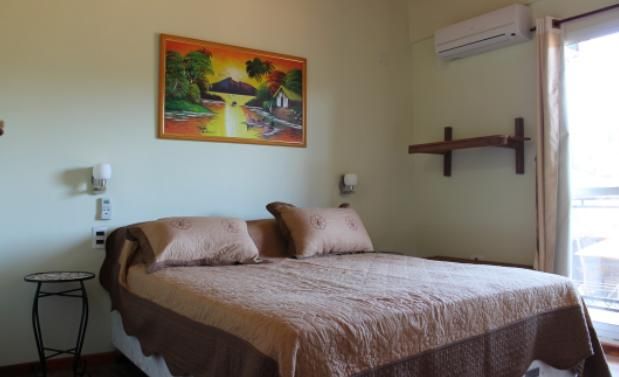 Family Room (5 guests) Standard
Family Room (6 guests) Standard
Experience

Discover Managua Apart.

Apart Hotel Managua is located in Puerto Iguazu, a 15-minute drive from Iguazu National Park, 20 minutes drive from Niagara International Airport and 15 minutes' walk from the bus station, which connects to the National Park Foz do Iguacu. It offers Wi-Fi in public areas and an outdoor pool. The apartments are on two floors and are equipped with microwave, coffee maker, blender and toaster. It has two bedrooms and are equipped with air conditioning, LCD cable TV and private bathroom with hairdryer. Private laundry and linen are provided. The property features a garden and gym. It has 24 hour reception and offers parking for a fee. Apart Managua Iguazú has barbecue grill available to guests. The property is 2 km from the Feirinha and 3.5 km from Güira Oga.
Amenities at Managua Apart.
FrontDesk (limited schedule)
Shuttle Service with Additional Cost
Pets Allowed with Additional Cost
Managua Apart.
Guembe 240
Puerto Iguazu